WHETHER YOU NEED BLOG, WEBSITE, OR SOCIAL CONTENT, CHOOSE AN EXPERT THAT COMBINES EXPERIENCE, STYLE, & RESULTS-FOCUS.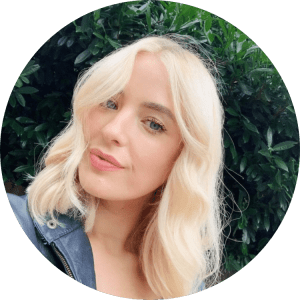 I use words to make businesses more money.
Good copy should be accessible and honest.
As a writer from a branding background, I know how important it is for a brand to have an authentic personality – complete with its own set of values, interests, and a voice.
I see making new customers like making new friends, which is why all of my copy, content, and technical SEO strategies are focused on establishing sincere and organic brand/customer bonds.
I strive to make sure every customer that you convert is in it for the long haul.
Over 80 Five-Star Reviews
Eleanor is a copywriter & SEO specialist
based in Bristol. She works with B2B and B2C
businesses across the UK to craft optimised
and engaging copy that converts.
©️ WEBSITE BY ELEANOR MARGARET 2022
Join 80+ five-star reviewers