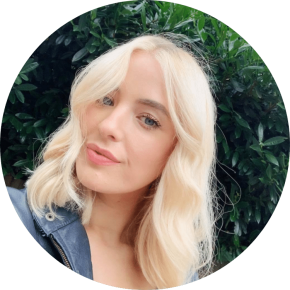 I'm Eleanor. I'm a copywriter and SEO specialist based in Bristol.
I work on a freelance basis for B2B and B2C clients across the UK.
What I do can be easily complicated with tech jargon, but it's actually
really simple:
I use words to make businesses more money.
The right words can increase your visibility on search engines,
or they can turn a stranger into a lifetime customer.
I like it when they do both.
I believe in saying it how it is. And writing it how it is too.
Good copy should be accessible and honest.
As a writer from a branding background, I know how important it is for a brand to have an 
authentic personality – complete with its own set of values, interests, and a voice.
Brand awareness runs through every word I write and strategy I make.
I see making new customers like making new friends, which is why all of my 
copy, content, and technical SEO strategies are focused on establishing sincere and organic
brand/customer bonds.
I strive to make sure every customer that you convert is in it for the long haul.
5+ years of SEO experience.
With over 5 years of experience in search engine optimisation and marketing,
I know every box that needs to be ticked to get you ranking first page.
No manipulation, no tricks and no backdoor tactics. I play by Google's ever-changing
rules to ensure that my clients build domain authority that stands the test of time.
Write it how you'd say it to a friend.
Adapt to evolving consumer needs, preferences, and values.
Strategise for search engines' ever-changing algorithms.
Eleanor is a copywriter & SEO specialist
based in Bristol. She works with B2B and B2C
businesses across the UK to craft optimised
and engaging copy that converts.
©️ WEBSITE BY ELEANOR MARGARET 2022
Join 80+ five-star reviewers