If you're looking for some industry tips and tricks, or guides to doing a bit of website DIY,
this blog is an up-to-date record of pretty much everything I know and learn about SEO & marketing.
If you have any questions or need a bit of (completely free, no strings) advice –
email: hi@eleanormargaretcopy.com.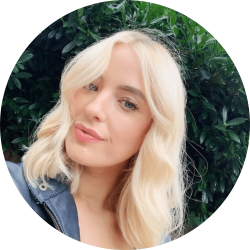 a freelance copywriter and SEO specialist
that turns strangers into someone that knows, likes, and trusts
your brand. Whether you need blog, website,
or social content, choose an expert that
combines experience, style, & results focus.

Eleanor is a copywriter & SEO specialist
based in Bristol. She works with B2B and B2C
businesses across the UK to craft optimised
and engaging copy that converts.
©️ WEBSITE BY ELEANOR MARGARET 2022
Join 80+ five-star reviewers