Content Marketing: The Key To A Recession-Proof Business?
Budgets might be tightening, but as you streamline your marketing efforts I urge you not to forget
that content marketing is your secret weapon in a recession.
Affordable, accessible, and – when done well – a primary source of leads and revenue: there's no wonder content marketing has previously been called 'the new gold rush'. 
Yet, as we officially enter a recession, businesses are streamlining their marketing efforts and seeking out marketing channels capable of sailing through changing tides.
While assessing your budget,you might have found yourself asking – why is content marketing important?
In this article we explore why when it comes to planning ahead, there are plenty of reasons why content marketing is one thing you can rely on to get you through a recession.
What Is Content Marketing?
It's been a tough few years. First a pandemic and now a recession. It seems that budgets are constantly being slashed and plans are permanently on hold. Marketers are turning to strategies that prioritise flexibility and "doing more with less", and fortunately, good content fulfils both of these criteria.
Content marketing is a mainstay in recession strategies – but what exactly is it?
At its very core, content marketing is the creation and distribution of online materials to attract and grow an audience. 
On a broader level, content marketing is a powerful marketing tool for turning a stranger into someone who knows, likes and trusts your brand. 
What's more, when done right, it's one of the most cost effective methods for achieving this. A successful content marketing plan generates three times more leads than traditional marketing for a 62% lower cost.
Why Is Content Marketing Important?
Content creation places brands in front of potential customers in ways that don't feel forced, and this has a range of tangible benefits for business:
Content serves as a genuinely useful and informative freebie for the audience, gaining their trust and making lead generation easier down the line.
Consistent and valuable content establishes the brand as an industry thought leader. Plus, brand authority is boosted with better search engine ranking.
Content answers consumers' burning questions and provides valuable information, without asking for anything in return. They'll begin to seek out opinions and recommendations from brands they've grown to trust.
Regular, meaningful communications develop close connections between brands and their audience. Over time, this connection can prove more valuable than immediate sales from traditional ads.
Trust, authority and lasting relationships will all ultimately have a positive effect on the number of customers responding to calls-to-action, signing up for emails, or buying products.
Content enhances the customer experience, providing consistent value beyond the product and service. As a result, they stay interested in the brand for longer. 
There's no better investment for a business than an engaged community of trusting customers, but why is this especially important in a recession? Let's take a closer look.
6 Reasons Why Digital Content Is More Important Now Than Ever
1. It puts consumer needs first
With uncertainty and constant change continuing to affect our lives, consumers have more questions than ever. Content marketing is shaped around the ever-changing needs of consumers, allowing businesses the opportunity to answer their burning questions.
2. Everyone is escalating their digital marketing efforts
As the world moves increasingly online, digital marketing has never been so important. But how can you stand out in such a crowded arena? A focused content strategy shaped around consumer needs and Google's preference for in-depth, trustworthy resources makes standing out simple.
3. Consumers are doing more research
This study from Google found that consumers are doing more research before making purchases. Which could mean losing out to a competitor who provides more detailed information about who they are, what they sell, and what they believe in. Publishing up-to-date, informative content solves this problem.
4. UK internet use is at a record high
Ofcom have found that the UK's internet use surged to a record high during the pandemic, and what's more, content creation platforms have never been so popular.
5. Consumers expect transparency
Consumers now expect a higher degree of transparency from the brands they support (as this Sprout Social study illustrates). They not only want to support a brand they can trust, they also want to know that their views and values align. Content is a great way to connect with customers over shared interests and views.
6. Show customers how you're adapting
From the pandemic to the cost of living crisis – there's not one individual or business in the UK that hasn't had to make some changes. Content allows you to show your customers how you are adapting and adjusting to make their lives easier.
Lastly, one big reason why now is the year to get started with content creation is that it has proven it isn't going anywhere! Content marketing has been a popular marketing method almost as long as search engines have been in existence. As new platforms open up, traditional content marketing forms such as blogging and email marketing continue to be a staple.
Tips For Content Strategy In 2022
In 2022, content creation requires care and attention in order to cut through the noise. Avoid pushing out content for content's sake, and consider what your audience needs (as well as when they need it, and in what format). If you don't have the time to give your content this level of attention, consider outsourcing to a content marketing agency.
Note the changes to search engines
Google has made changes in how it ranks content, placing more weight on expertise. This means content strategies will require more long-form, well-researched pieces. As the value of content becomes more significant, the most in-depth and original research will climb higher in searches.
Content marketing has often been about playing the long game, but in a crowded market consistency has never been more important. It doesn't matter how good your strategy is, without consistency it will be doomed to fail.
In conclusion, recent changes in consumer behaviour have demonstrated a growing need for brands to leverage content marketing to improve their ROI. This article urges businesses making cuts to their marketing efforts this year to not forget the power of content marketing. Strategies that look towards the bigger picture will be rewarded with highly valuable organic traffic.  If in doubt, seek assistance from content marketing services and copywriting agencies to craft content that builds the pathways for your ideal customers to find you.
Need a content marketing expert?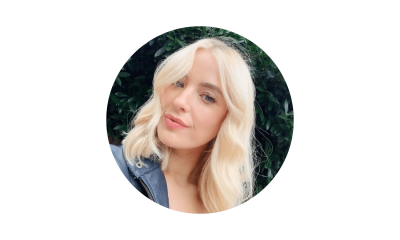 a freelance copywriter and SEO specialist that turns strangers into someone that knows, likes, and trusts your brand. Whether you need blog, website, or social content, choose an expert that combines experience, style, & results focus.

Not only is it vital that marketers understand the difference between SEO vs SEM, it's also important to understand how both marketing channels can work together
>>
SEO and all of its associated algorithms can seem shrouded in mystery even at the best of times. But this 5-step guide to SEO competitor  >>
With the right guest posting opportunities, outreach template, and a high-quality piece of content – guest posts can have your business growing from  >>
Have you heard that nurtured leads make 47% larger purchases than non-nurtured leads and are wondering how to optimise your strategy? Or maybe you're frustrated >>