Recession-proof your marketing efforts.
Stop relying on ads to attract hot leads –
opt for a method that keeps delivering after you stop paying.
Over 80 five-star reviews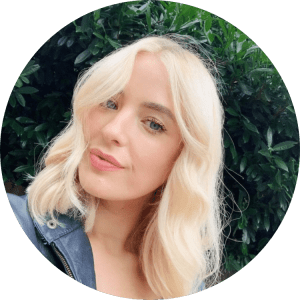 SEO content with a human touch.
A recession is the perfect time to make your marketing efforts more sustainable. Posting helpful, keyword & SERP optimised blog posts once a week will get you appearing in a wide range of relevant search results. And once you're there – you'll stay there.
Posting weekly SEO blogs is like if you planted a seed every week. And those seeds grew into trees, and those trees lined an enticing-looking path straight to the checkout at your store. Pay a monthly fee and receive weekly SEO blogs that will supercharge your search ranking.
(Price dependent on word count.
Weekly 1200 word blogs will cost £450 per month)
and fill your site with helpful, authority-boosting content. My 10% off 10 content package provides you with 10 expertly written, meticulously researched, keyword-optimised blog posts that are ready to post.
(SEO blog-writing rate is £0.10 per word)
Combining advanced keyword research
and genuinely valuable content, my SEO blog
plans are a match made in Google heaven.
Let me know you're interested in my blogging service by filling out this form, sending an email to hi@eleanormargaretcopy.com, or clicking the Whatsapp button that's bottom right.
I'll get right back to you so that we can chat about what you need. I usually kickstart all new projects within the week.
Businesses that blog get 55% more website visitors, and 67% more leads than businesses that don't.

If you rely on online visibility for purchases or footfall, this isn't something you can afford
to skip out on.
Eleanor is a copywriter & SEO specialist
based in Bristol. She works with B2B and B2C
businesses across the UK to craft optimised
and engaging copy that converts.
©️ WEBSITE BY ELEANOR MARGARET 2022
Join 80+ five-star reviewers