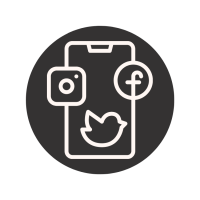 45% of a brand's image can be attributed to what it says &
how it says it.

That's why I created my authority-boosting Instagram carousels, proven to increase
visibility and maximise your reach.

A great companion to weekly blog content, these eye-catching carousels turn long-form
articles into bite-sized chunks of expertise.

Conjuring the perfect storm of brand awareness, brand authority, & brand trust –
there's no denying these carousels are a visibility magnet.
Better brand authority pays off in every aspect of business –
potential customers trust you more, people share what you have to say, you become
a thought leader in your industry, & Google uses these signals to shift you higher
in their rankings.
Social content is the quickest and easiest way to widen your reach.
And I bet my carousels will look just great on your feed…
packages start at £200 for 10.
Eleanor is a copywriter & SEO specialist
based in Bristol. She works with B2B and B2C
businesses across the UK to craft optimised
and engaging copy that converts.
©️ WEBSITE BY ELEANOR MARGARET 2022
Join 80+ five-star reviewers