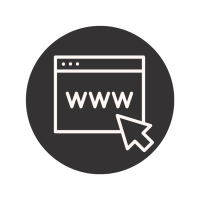 There's a lot of pressure on the words that make up your website copy.
They have to accurately convey what you do, who you are, and why you can be trusted. They also have to persuade potential customers that they need your product or service, and should make an inquiry or purchase as soon as possible. What's more, if you want to attract new members of your target audience from search engines, you're going to need to optimise that copy with a strategic selection of keywords too.
It's a lot to think about…
And that can make website DIY difficult and ineffective. If you are building your own website for your small business, you can be pulling your hair out for days trying to get it right – only to realise you need to hire an expert in the end anyway. You see, the thing about writing your own website copy is that it's very easy to write paragraph after paragraph about the things you know most about. But that isn't always the best way to convert a customer.
73% of people skip reading the full content,
preferring to read shorter copy.
Choose me for your website copy and I'll...
Hook the customer in seconds.
Follow a tried & tested formula that ensures maximum conversion.
Reach the first page of relevant Google searches.
Amazon's search engine is incredibly popular with shoppers, and for many, it is their first port of call when searching for what they need. >>
68% of online experiences begin with a search engine – so it's essential that your new website is search engine optimised. No matter how   >>
Getting your local SEO right can result in a huge payoff for your business, and our local SEO checklist offers every step, tip, and trick  >>
Budgets might be tightening, but as you streamline your marketing efforts I urge you not to forget
that content >>
Eleanor is a copywriter & SEO specialist
based in Bristol. She works with B2B and B2C
businesses across the UK to craft optimised
and engaging copy that converts.
©️ WEBSITE BY ELEANOR MARGARET 2022
Join 80+ five-star reviewers